What songs do you think you'd see on Paul Banks' playlist? Find out below!
Favorite Song from a movie
I'm pretty sure we've all seen 'Natural Born Killers' – if not, you owe it to the world to see it, so go! This movie also happens to feature Paul's favorite song from a movie: 'You Belong To Me' by Bob Dylan.
A runner up would be 'Jenny's Theme' from the movie 'Kids', as made popular by Lou Barlow.
Favorite Sad Song
In Paul's own words, he thinks 'Expecting to Fly' by Buffalo Springfield sounds like something you'd hear in the afterlife. The tone is very sad and takes you away… very appropriate when thinking about life after death. So next time you're a bit sad, put this tune on and see if you agree with Paul.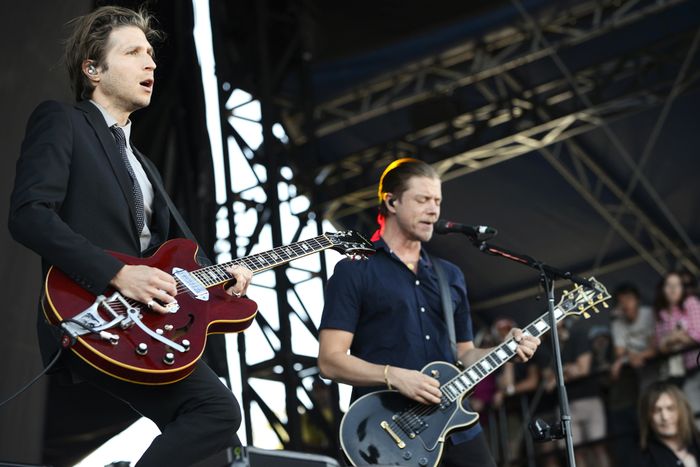 Favorite Childhood Song
We all have a song that reminds us of our younger days when times were much more simple, and you had no bills to worry about as an adult. To Paul, that song is 'Twilight Zone' performed by Golden Earring. The lyrics challenged his 5 year old brain, trying to figure out what the lyrics were all about.
Favorite Clubbing Song
While he admits he's not a huge fan of "going clubbing", there is one song that he thinks would rule all clubs: a track Ronson and Mystikal had teamed up on.
Sounds like even though Paul's got at least one song he'd shake his bon-bon to if he does go out dancing!
Favorite 'Unheard' Song
Vigilantes of Love has a song called 'Motel Room' which Paul thinks no one else has heard of. It was at the ripe age of 17 when it first came on the radio during a road trip across the US that Paul first heard the song. It wasn't until years later when the Internet became the all-knowing place to find answers that he found out who the artist was.
Favorite Song Lyrics
We all have lyrics that resonate with us, tied to emotional memories or just really, really fun times. For Paul it's every single lyric in the song 'Thieves in the Night' by a band called Black Star. According to Paul, this is lyrical magic at its best – transcending any genre of music out there.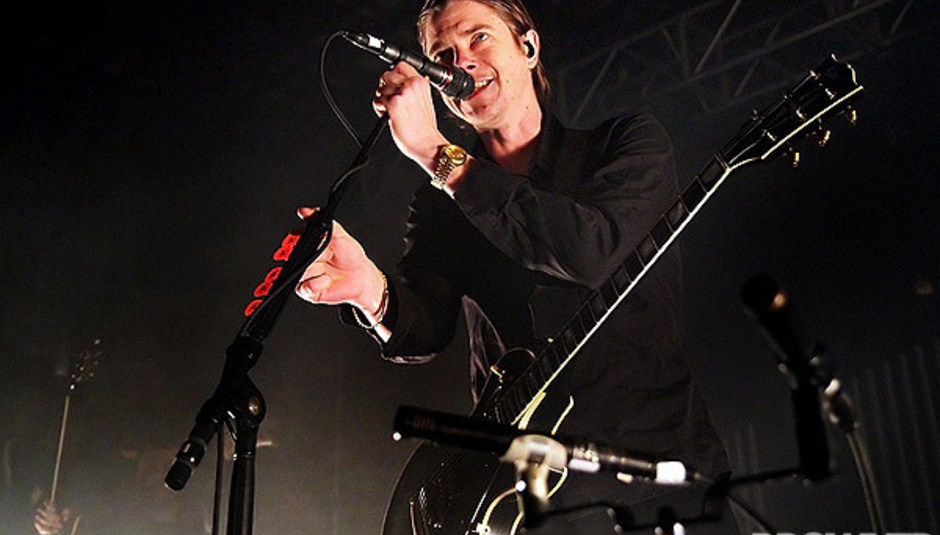 Favorite Current Song
Paul admits that he's the worst person to ask about music that's current… you know, the jams that we hear on the top 40 charts and everyone plays on repeat over and over again. For him, Drake's 'Worst Behavior' is his 'current' favorite song, which we know is quite dated. So he's definitely correct in saying he's not the best person to ask about what's currently trending on the music charts!
Favorite One Hit Wonder Song
We see this all the time in music – an amazing song is released by some band you've never heard of, and will never hear from again after that one song. Paul claims that 'Funkytown' by LippsInc is his favorite one hit wonder. (PS – he actually had to Google if this song is in fact a One Hit Wonder… HA!)
Favorite Song from His Own Music
In thinking about Interpol music, 'The New' is Paul's favorite song. Featured on their first album, he loves the freedom it represented in writing music early on. It was honest and pure and recalls the middle point of knowing what they were doing as a band and not knowing what they were doing as a band. Pretty poetic.
So there it is! Paul's list of favorite songs! Did any of these surprise you?