Paul Banks is a modern icon of creativity in music. Having proven his talent and drive both as a solo artist and as part of the creative band Interpol, his smooth baritone voice is emotive and expressive. But his vocals are only a part of the talent that Banks showcases in each performance.
In this article we'll explore the instruments that this musical genius brings with him when he goes to work. And what better way to start than…
The Fender 1962 Jaguar
A twenty-four inch short scale guitar, the Jaguar has well shielded, powerful pick ups that helped silence the pervasive hum of early electric guitars. Fender made these guitars with a wide variety of custom colors, an apparent (and successful) attempt to display the custom colors that Fender could apply to any of its lines. It was popular with surf music players back when it was introduced in, as the name suggests, 1962. But these features aren't what drew Paul to the guitar.
Paul Banks once said that artists like John Frusciante and Kurt Cobain were a large influence in his childhood, and a major reason why he chose the Jaguar as one of his preferred instruments. He saw himself as a strummy sort of player, more focused on rhythm, and less percussive. He specifically chose the Jaguar because of a part in a particular song with a whammy, and he wanted the whammy bar.
It was only this that pulled him temporarily away from the first guitar he'd used, a classic that he maintains to this very day, which was…
The Gibson Les Paul Custom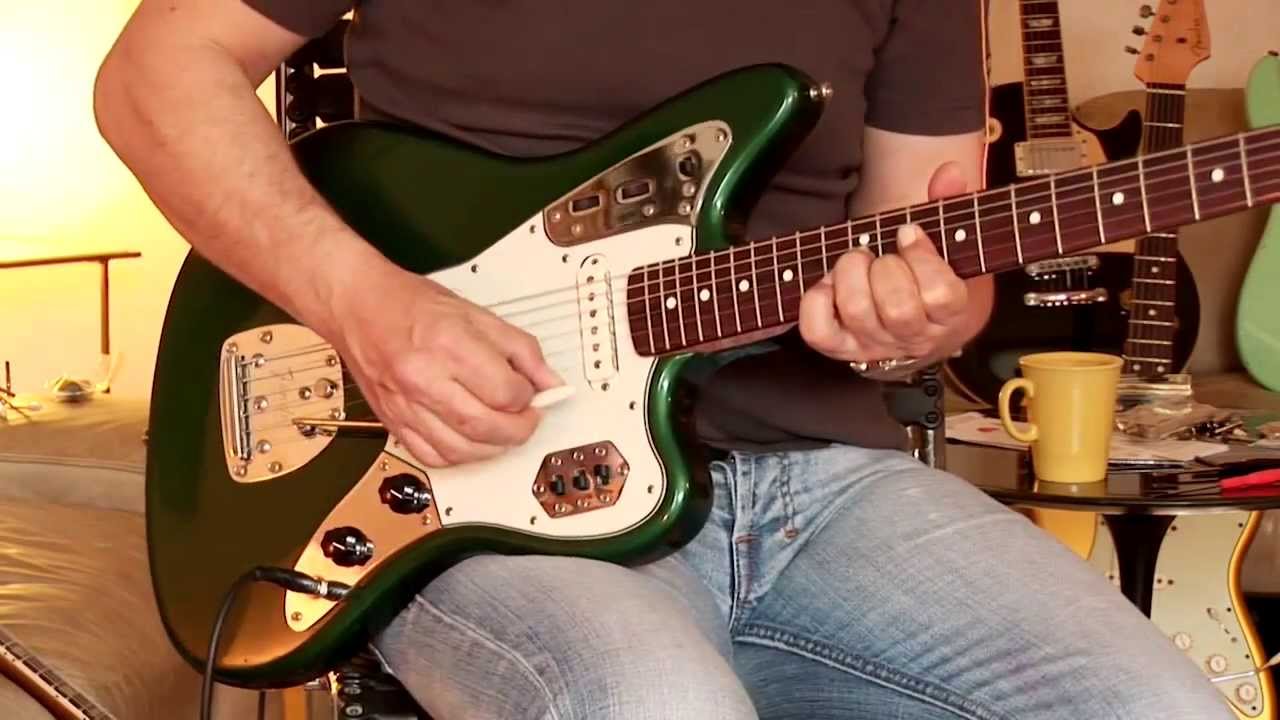 Paul Banks has owned this guitar since his high school days, and it's an instrument he's quite familiar with. He still uses the instrument to this day.
The modern Les Paul Custom is hand carved maple over mahogany. Holes are routed in the instrument in locations specifically to lighten the weight without compromising the durability or integrity of the guitar, and give it excellent acoustics and resonance. It has a neck just under twenty-five inches.
But Paul Banks has not restricted himself to these instruments. He's also used…
The Gibson ES-135
The Gibson ES-135 was Paul Banks' main guitar when performing live as Julian Plenti. A mid-point guitar that is semi-hollow, it's a very versatile instrument with warmth and resonance that don't detract from its hi-fi quality. Pictured above, the black finish of Paul Banks' ES-135 presents a stark and bold contrast to
his more muted clothing and helps evoke hints of grunge rock without the need to wash your hands afterwards. But there's one last instrument that Paul Banks has been seen using with regularity, and that's…
The Gibson Flying V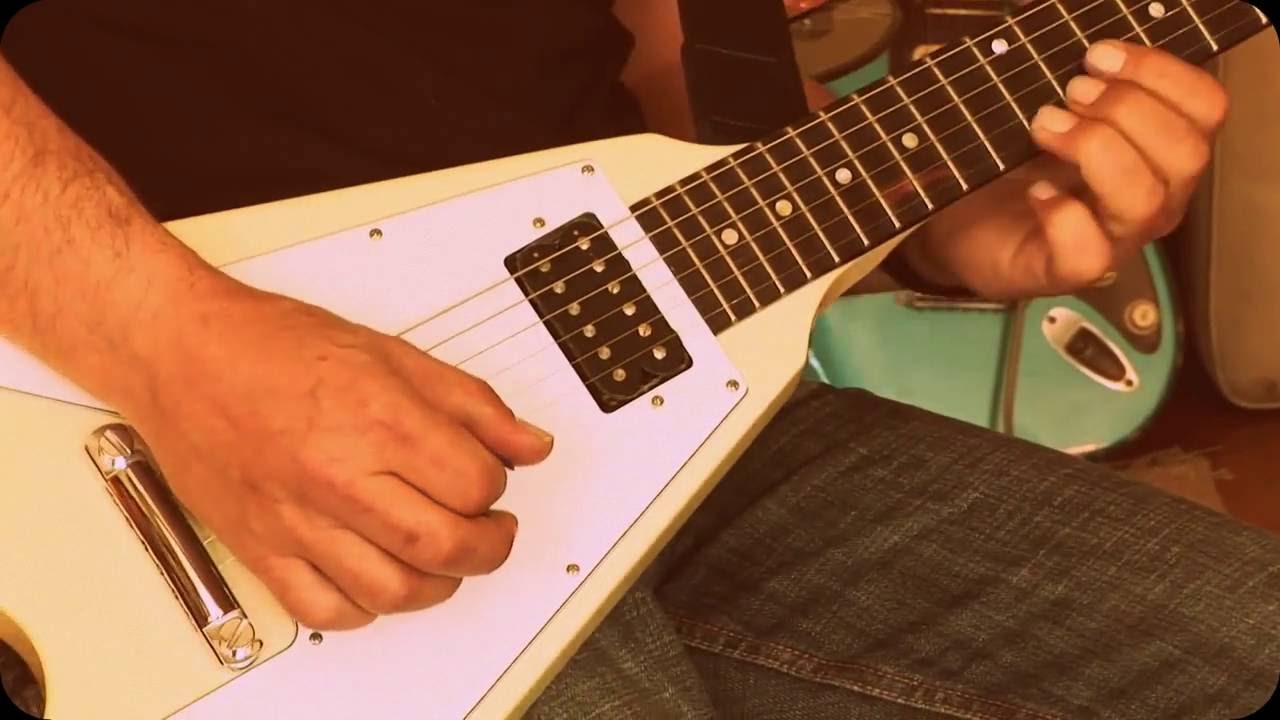 A true "rocker" style guitar, the Flying V was first launched in 1958, and discontinued the following year because or poor sales. While some blues guitarists used the instruments quite readily, the machine would not pick up in popularity until the mid to late sixties. The series was restarted in 1967 as the guitars became more widely known and appreciated for their sound and aggressive appearance.
Paul Panks hasn't used this instrument widely, although he has been seen occasionally using it,
such as in the picture above (cropped from Interpol Archives, taken in 2007). For a short time, this guitar had the word "breasts" spelled out on it in white tape,
although by the time the video for "Barricade" was filmed, the tape had been removed.